It's time for my favorite post of the week! Why don't you join in? To play, all you have to do is post 5 things that make you
HAPPY GO LUCKY
,
DELIGHTED,
ECSTATIC,
GIGGLY,
and
JOYFUL.
Then go to Mrs. Gambizzle's amazing blog and link up! And here we go with my 5!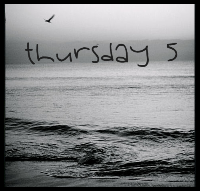 1. Sarah's wedding last weekend was amazing! She was the most beautiful bride I have ever seen! It was so fun.
2.I'm LOVING getting to spend so much time with my girl Nicole!! I've missed getting to spend time with her, so the past few weeks have been awesome!! :)
3. I'm ecstatic that it's almost
fall
! That means cooler weather, college football (
G

O
G
A
M
E
C
O
C
K
S
!), and cute fall clothes :)
4. This video makes me giggly. It's so funny!
5. Life is good and that makes me joyful!!