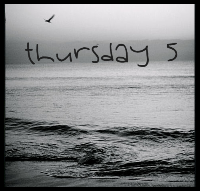 All you need to do now is come up with five things that have made you feel these words in the past week, then post about it, make sure include the button, then go back to
Mrs. Gambizzle's
blog and link up with the linky at the bototm of this post so everyone can share! Happy Thursday everyone!
1. Starting tomorrow I am officially not working Friday nights any more! Yippee! This is a major reason to celebrate!! I have been working Friday nights FOREVER now and I am so glad to go to Monday and Tuesday nights!
2. Murrat and I made sugar cookies this week and had so much fun. She loved to lick the icing... I wonder where she gets that from? :)
3. I saw a picture of Dave Barnes' new Christmas album cover and I am stoked!!! Dave Barnes and Christmas music??? Yes, please!
4. I am thankful Paypal refunded the money that someone spent when my account got hacked this week.
5. I am super duper excited that the Gamecocks kicked Georgia's booty last weekend! We're #13 now! Woot Woot!
Now, it's your turn. What are you 5?